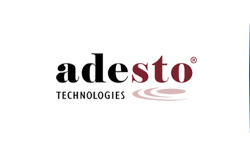 Now Adesto Technologies is part of Dialog Semiconductor. Adesto is a provider of application-specific semiconductors and embedded systems for the IoT and industrial IoT. Adesto focuses on devices used in industrial, consumer, communications and medical applications, among others. Adesto's product portfolio includes IoT edge servers, routers, network nodes and communications modules, in addition to analog, digital and non-volatile memory technologis that are sold as discrete products, ASICs, distributed network systems and IP cores. It also develops software, SDKs, tools and system solutions to reduce time to market...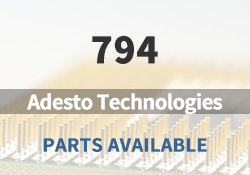 Adesto Technologies Main Products

Non-volatile Memory

Analog and Digital IP

IoT Edge Servers

Communication Modules

Routers

Network Nodes

DataFlash® E-series Family of Non-Volatile Memory

SPI-Compatible Flash Memory

DataFlash E Series of Non-Volatile Memory
Adesto Technologies Featured Parts (2023/10/2 Update)
More
We are a quality focused industry leader in supplying hard to find, long lead-time, end-of-life (EOL) and obsolete Adesto Technologies electronic components.
What We Do
We stocks, sources, and distributes Adesto Technologies electronic components to manufacturers of electronic products across a variety of industries.

Quality is Always Our Highest Priority
Our quality control procedures ensure you get the highest quality Adesto Technologies parts, free of any substandard which can be prevalent within the electronics industry.

Navigate Sourcing Dilemmas
Our component sourcing team and internal data analytics crew are always working hard to find valuable opportunities for our customers and their key components for cost down spot buys.





ELECTRONIC COMPONENTS DISTRIBUTOR | NHE Electronics is committed to always being one of our customers' favorite suppliers.