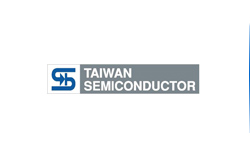 Taiwan Semiconductor was established in 1979 and remains under the direction of its founder and CEO, Arthur Wang. Taiwan Semiconductor has grown from its beginnings as a local manufacturer, to a global enterprise with 1,500 employees. Taiwan Semiconductor is publicly traded on the Stock Exchange Corporation of Taiwan. Recognized for more than 40 years for its core competence in discrete Power Rectifiers, Taiwan Semiconductor has expanded its product portfolio to include Trench Schottkys, MOSFETs, Power Transistors, LED Driver ICs, Analog ICs and ESD Protection Devices, and now provides a complete solution from one source.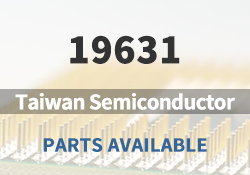 Taiwan Semiconductor Main Products

Bridge Rectifier

Diode

DIAC & Thyristor

ESD Protection

MOSFET

Transistor

Amplifier & Comparator

Analog IC

Linear Voltage Regulator
Taiwan Semiconductor Featured Parts (2023/12/8 Update)
More
We are a quality focused industry leader in supplying hard to find, long lead-time, end-of-life (EOL) and obsolete Taiwan Semiconductor electronic components.
What We Do
We stocks, sources, and distributes Taiwan Semiconductor electronic components to manufacturers of electronic products across a variety of industries.

Quality is Always Our Highest Priority
Our quality control procedures ensure you get the highest quality Taiwan Semiconductor parts, free of any substandard which can be prevalent within the electronics industry.

Navigate Sourcing Dilemmas
Our component sourcing team and internal data analytics crew are always working hard to find valuable opportunities for our customers and their key components for cost down spot buys.





ELECTRONIC COMPONENTS DISTRIBUTOR | NHE Electronics is committed to always being one of our customers' favorite suppliers.