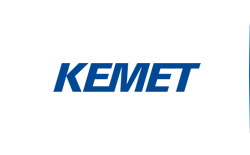 Now KEMET is part of Yageo. Since our founding in 1919, KEMET has been dedicated to making the world a better, safer, more connected place to live. With over 100 years of technological innovation, we help make a wide variety of products possible in the world's most rapidly expanding industries. On June 15, 2020, KEMET was acquired by Yageo Corporation. The combined organization will be a powerhouse of electronic passive components with a leading product portfolio of polymer, tantalum, ceramic, film and electrolytic capacitors, chip resistors, circuit protection as well as magnetics, sensors, actuators and inductors all addressing a full range of end markets.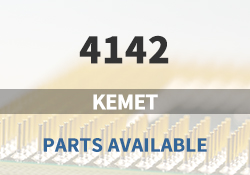 KEMET Main Products

Capacitors

EMC

Inductors

Sensors And Actuators

Piezoelectric Devices

Relays

Varistors

Transformers

Engineering Kits
KEMET Featured Parts (2023/12/8 Update)
More
We are a quality focused industry leader in supplying hard to find, long lead-time, end-of-life (EOL) and obsolete KEMET electronic components.
What We Do
We stocks, sources, and distributes KEMET electronic components to manufacturers of electronic products across a variety of industries.

Quality is Always Our Highest Priority
Our quality control procedures ensure you get the highest quality KEMET parts, free of any substandard which can be prevalent within the electronics industry.

Navigate Sourcing Dilemmas
Our component sourcing team and internal data analytics crew are always working hard to find valuable opportunities for our customers and their key components for cost down spot buys.





In addition to
KEMET
, we also focus on the following brands:
ELECTRONIC COMPONENTS DISTRIBUTOR | NHE Electronics is committed to always being one of our customers' favorite suppliers.