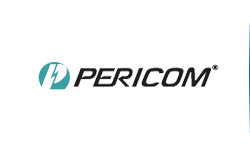 Now Pericom Semiconductor is part of Diodes Incorporated. Pericom Semiconductor specialize on integrated connectivity, advanced timing, and signal integrity solutions for the computing, communications, and consumer market segments. Our technology offers system design solutions to the challenges presented by high-bandwidth, high-speed serial protocols. Our standards-compliant products enable signal integrity, switching, bridging and timing of high-speed signals for specific protocols such as PCI Express, SATA, SAS, USB, DisplayPort, HDMI/DVI, GbE, Type-C and others. Pericom has offices and support services around the world and is a leading supplier for top-tier consumer, computer and communication companies worldwide. Pericom was acquired by Diodes Incorporated in November 2015.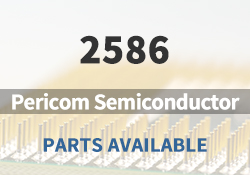 Pericom Semiconductor Main Products

Semiconductors

Frequency Control Products

PCIe

SATA/SAS、USB、HDMI

Repeater、PCIe Bridge、Redriver

LVDS、translator、SaRonix-eCera

DisplayPort、switch、PCIe switch

Hiflex、Multiplexers

Crystal oscillator、USB Type-C
Pericom Semiconductor Featured Parts (2023/12/8 Update)
More
We are a quality focused industry leader in supplying hard to find, long lead-time, end-of-life (EOL) and obsolete Pericom Semiconductor electronic components.
What We Do
We stocks, sources, and distributes Pericom Semiconductor electronic components to manufacturers of electronic products across a variety of industries.

Quality is Always Our Highest Priority
Our quality control procedures ensure you get the highest quality Pericom Semiconductor parts, free of any substandard which can be prevalent within the electronics industry.

Navigate Sourcing Dilemmas
Our component sourcing team and internal data analytics crew are always working hard to find valuable opportunities for our customers and their key components for cost down spot buys.





ELECTRONIC COMPONENTS DISTRIBUTOR | NHE Electronics is committed to always being one of our customers' favorite suppliers.