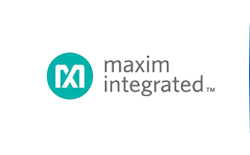 Now Maxim Integrated is part of Analog Devices. Maxim Integrated develops innovative analog and mixed-signal products and technologies to make systems smaller and smarter, with enhanced security and increased energy efficiency. Maxim Integratedare empowering design innovation for our automotive, industrial, healthcare, mobile consumer, and cloud data center customers to deliver industry-leading solutions that help change the world. Maxim is a respected signal processing and power management franchise with a proven technology portfolio and impressive history of empowering design innovation. The combination further strengthens ADI's position as a high-performance analog semiconductor company with trailing twelve-month revenue of over $9 billion, industry leading margins, and free cash flow of over $3 billion on a pro forma basis.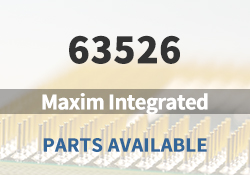 Maxim Integrated Main Products

POWER

ANALOG

INTERFACE

MCU - MICROCONTROLLER

EMBEDDED SECURITY

SENSORS

COMMUNICATIONS

IBUTTON AND 1-WIRE

HIGH-PERFORMANCE ANALOG SEMICONDUCTOR
Maxim Integrated Featured Parts (2023/12/8 Update)
More
We are a quality focused industry leader in supplying hard to find, long lead-time, end-of-life (EOL) and obsolete Maxim Integrated electronic components.
What We Do
We stocks, sources, and distributes Maxim Integrated electronic components to manufacturers of electronic products across a variety of industries.

Quality is Always Our Highest Priority
Our quality control procedures ensure you get the highest quality Maxim Integrated parts, free of any substandard which can be prevalent within the electronics industry.

Navigate Sourcing Dilemmas
Our component sourcing team and internal data analytics crew are always working hard to find valuable opportunities for our customers and their key components for cost down spot buys.





ELECTRONIC COMPONENTS DISTRIBUTOR | NHE Electronics is committed to always being one of our customers' favorite suppliers.