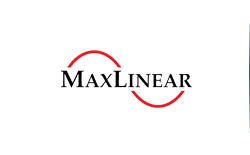 Since the company was founded in 2003, customers have relied on MaxLinear technology to build a broad range of equipment including: wireless carrier access for macro base stations and active antenna systems; microwave & mm-Wave backhaul/fronthaul infrastructure; fiber-optic modules for data center, metro, and long-haul transport networks; all-flash storage array systems; electronic point-of-sale equipment; IoT gateways; ethernet switches; cable DOCSIS broadband modems and gateways; and wireline connectivity devices for in-home networking applications. MaxLinear strives to improve the world's communication networks for everyone by connecting people through our highly integrated radio-frequency (RF), analog, digital, and mixed-signal semiconductor solutions for access and connectivity, wired and wireless infrastructure, and industrial and multi-market applications.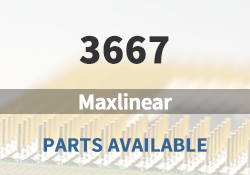 MaxLinear Main Products

ACCESS

CONNECTIVITY

INFRASTRUCTURE

POWER MANAGEMENT

INTERFACE

ANYWAN™ GATEWAY PROCESSORS

WIRELESS

WIRED INFRASTRUCTURE

POWER CONVERSION
MaxLinear Featured Parts (2023/12/8 Update)
More
We are a quality focused industry leader in supplying hard to find, long lead-time, end-of-life (EOL) and obsolete MaxLinear electronic components.
What We Do
We stocks, sources, and distributes MaxLinear electronic components to manufacturers of electronic products across a variety of industries.

Quality is Always Our Highest Priority
Our quality control procedures ensure you get the highest quality MaxLinear parts, free of any substandard which can be prevalent within the electronics industry.

Navigate Sourcing Dilemmas
Our component sourcing team and internal data analytics crew are always working hard to find valuable opportunities for our customers and their key components for cost down spot buys.





In addition to
MaxLinear
, we also focus on the following brands:
ELECTRONIC COMPONENTS DISTRIBUTOR | NHE Electronics is committed to always being one of our customers' favorite suppliers.