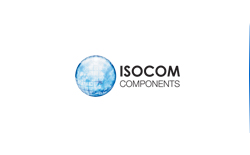 Isocom Components is a leading supplier of infrared optoelectronic devices and has been for over thirty years, specialising in Optocouplers. Isocom offer competitive products that are drop-in replacements for all the popular Optocoupler industry standard types as well as our own branded product and custom selections. Isocom also offer the shortest manufacturing lead times in the world for many parts and can deliver popular parts ex-stock. ISOCOM offers a complete and comprehensive line of Optocouplers suitable for all commercial applications.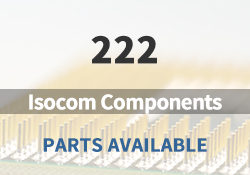 Isocom Components Main Products

Optocouplers

Optoswitches

Solid State Relays (SSR)

4/6/8/16 Pin DIL and SMD Optocouplers

Mini Flat Packages Optocouplers

8/16 Pin Symmetrical Terminal Configuration DIL and SMD Optocouplers

Optoswitches Transistor PWB

Optoswitches Transistor Flanged

4/6 Pin Solid State Relays (SSR)
Isocom Components Featured Parts (2023/12/8 Update)
More
We are a quality focused industry leader in supplying hard to find, long lead-time, end-of-life (EOL) and obsolete Isocom Components electronic components.
What We Do
We stocks, sources, and distributes Isocom Components electronic components to manufacturers of electronic products across a variety of industries.

Quality is Always Our Highest Priority
Our quality control procedures ensure you get the highest quality Isocom Components parts, free of any substandard which can be prevalent within the electronics industry.

Navigate Sourcing Dilemmas
Our component sourcing team and internal data analytics crew are always working hard to find valuable opportunities for our customers and their key components for cost down spot buys.





ELECTRONIC COMPONENTS DISTRIBUTOR | NHE Electronics is committed to always being one of our customers' favorite suppliers.