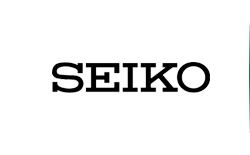 SII, founded in 1937 as a member of the Seiko Group specializing in the manufacture of watches, has leveraged its core competency in high precision watches to create a wide range of new products and technologies. Seiko Instruments Inc. (SII) has been developing its business in a broad range of areas based on eight decades of dependable precision timepiece design, development, and manufacturing. In today's dynamic business environment, the innovations called the 4th industrial revolution including IoT, AI, robotics, and sharing economy have been significantly altering social and industrial structures. Throughout these transformations, SII will strive to provide new values in the fields of precision mechatronics, and electronic components for the creation of a prosperous society by evolving our technologies based on the philosophy of "Craftsmanship, Miniaturization, and Efficiency" that we have cultivated since our founding.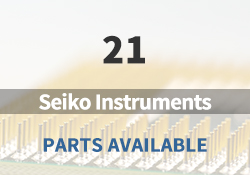 Seiko Instruments Main Products

ELECTRONIC COMPONENTS

THERMAL PRINTERS

SMART LABEL PRINTERS

SEIKO CLOCKS

INKJET PRINT HEADS

TUNING FORK QUARTZ CRYSTAL RESONATORS
Seiko Instruments Featured Parts (2023/12/8 Update)
More
We are a quality focused industry leader in supplying hard to find, long lead-time, end-of-life (EOL) and obsolete Seiko Instruments electronic components.
What We Do
We stocks, sources, and distributes Seiko Instruments electronic components to manufacturers of electronic products across a variety of industries.

Quality is Always Our Highest Priority
Our quality control procedures ensure you get the highest quality Seiko Instruments parts, free of any substandard which can be prevalent within the electronics industry.

Navigate Sourcing Dilemmas
Our component sourcing team and internal data analytics crew are always working hard to find valuable opportunities for our customers and their key components for cost down spot buys.





ELECTRONIC COMPONENTS DISTRIBUTOR | NHE Electronics is committed to always being one of our customers' favorite suppliers.