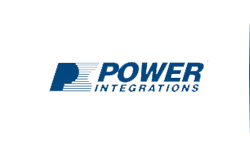 Power Integrations, Inc., is a Silicon Valley-based supplier of high-performance components used in high-voltage power conversion. Our integrated circuits enable compact, energy-efficient AC-DC power supplies for a vast range of electronic products including smartphones, appliances, smart utility meters, LED lights and numerous industrial applications, while our SCALE gate drivers are critical components in high-power systems such as solar and wind energy, industrial motor drives, electric vehicles and high-voltage DC transmission lines. Since its introduction in 1998, Power Integrations' EcoSmart energy-efficiency technology has prevented billions of dollars' worth of energy waste and millions of tons of carbon emissions.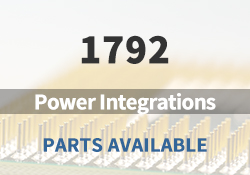 Power Integrations Main Products

AC-DC CONVERSION

LED DRIVERS

GATE DRIVERS

MOTOR DRIVERS

AUTOMOTIVE SOLUTIONS

LYTSwitch

LinkSwitch

TinySwitch

Hiper
Power Integrations Featured Parts (2023/12/8 Update)
More
We are a quality focused industry leader in supplying hard to find, long lead-time, end-of-life (EOL) and obsolete Power Integrations electronic components.
What We Do
We stocks, sources, and distributes Power Integrations electronic components to manufacturers of electronic products across a variety of industries.

Quality is Always Our Highest Priority
Our quality control procedures ensure you get the highest quality Power Integrations parts, free of any substandard which can be prevalent within the electronics industry.

Navigate Sourcing Dilemmas
Our component sourcing team and internal data analytics crew are always working hard to find valuable opportunities for our customers and their key components for cost down spot buys.





ELECTRONIC COMPONENTS DISTRIBUTOR | NHE Electronics is committed to always being one of our customers' favorite suppliers.