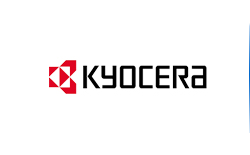 Kyocera Corporation, the headquarters and parent company of the global Kyocera group, was founded in 1959 in Kyoto, Japan as a start-up venture by Dr. Kazuo Inamori and seven colleagues. Kyocera's founders shared a vision of creating a company dedicated to the successful manufacture and sale of innovative, high-quality products based on advanced materials and components. Over the past six decades, this vision has resulted in a highly successful and widely diversified global enterprise. Kyocera's North American operations have contributed strongly to the company's overall success. Kyocera established our first North American sales company in 1969, a two-person operation serving Silicon Valley's burgeoning semiconductor industry and other high-tech markets throughout the United States.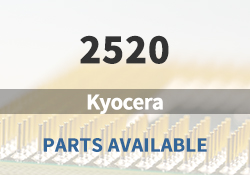 Kyocera Main Products

Antennas | Capacitors

Circuit Protection | Connectors

Diodes | DLA / MIL Spec

Filters | Inductors

LoRa Module

Resistive Products

Sensing & Control | Thermistors

Passive Micro Components (PMC)

RF/Microwave
Kyocera Featured Parts (2023/12/8 Update)
More
We are a quality focused industry leader in supplying hard to find, long lead-time, end-of-life (EOL) and obsolete Kyocera electronic components.
What We Do
We stocks, sources, and distributes Kyocera electronic components to manufacturers of electronic products across a variety of industries.

Quality is Always Our Highest Priority
Our quality control procedures ensure you get the highest quality Kyocera parts, free of any substandard which can be prevalent within the electronics industry.

Navigate Sourcing Dilemmas
Our component sourcing team and internal data analytics crew are always working hard to find valuable opportunities for our customers and their key components for cost down spot buys.





In addition to
Kyocera
, we also focus on the following brands:
ELECTRONIC COMPONENTS DISTRIBUTOR | NHE Electronics is committed to always being one of our customers' favorite suppliers.