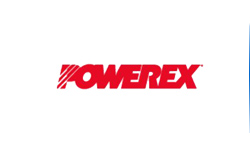 Established on January 1, 1986, Powerex is the result of a combination of two pioneers in the power semiconductor industry -- the Power Semiconductor Divisions of General Electric Company and Westinghouse Electric Corporation. With the idea of advancement toward the future, Mitsubishi Electric Corporation established an equity position in Powerex. Powerex is a leading supplier of discrete devices, modules and integrated high power semiconductor solutions. Its broad product line includes IGBTs (Insulated Gate Bipolar Transistors), HVIGBTs, rectifiers, thyristors, custom power modules and assemblies. Mitsubishi, the world leader in IGBTs and IPMs (Intelligent Power Modules), as a 50% owner allows Powerex to give its customers access to an established supply chain and cutting edge technology.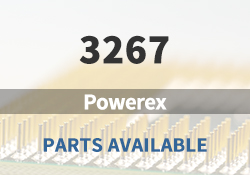 Powerex Main Products

High Voltage IGBT

Discrete Rectifier, Thyristor

Thyristor & Diode Modules

IGBT Gate Drivers

DC-DC Converters

POW-R-PAK™ IGBT Assembly

Powerex Integrated Power Module (PIPM™)

SiC MOSFET Modules

Hybrid Si/SiC IGBT Modules
Powerex Featured Parts (2023/12/8 Update)
More
We are a quality focused industry leader in supplying hard to find, long lead-time, end-of-life (EOL) and obsolete Powerex electronic components.
What We Do
We stocks, sources, and distributes Powerex electronic components to manufacturers of electronic products across a variety of industries.

Quality is Always Our Highest Priority
Our quality control procedures ensure you get the highest quality Powerex parts, free of any substandard which can be prevalent within the electronics industry.

Navigate Sourcing Dilemmas
Our component sourcing team and internal data analytics crew are always working hard to find valuable opportunities for our customers and their key components for cost down spot buys.





In addition to
Powerex
, we also focus on the following brands:
ELECTRONIC COMPONENTS DISTRIBUTOR | NHE Electronics is committed to always being one of our customers' favorite suppliers.