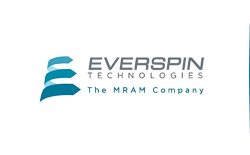 Headquartered in Chandler, Arizona, Everspin Technologies, Inc. is the worldwide leader in designing, manufacturing, and commercially shipping discrete and embedded Magnetoresistive RAM (MRAM) and Spin-transfer Torque MRAM (STT-MRAM) into markets and applications where data persistence and integrity, low latency, and security are paramount. With over 120 Million MRAM and STT-MRAM products deployed in data center, cloud storage, energy, industrial, automotive, and transportation markets, Everspin has built the strongest and fastest growing foundation of MRAM users in the world.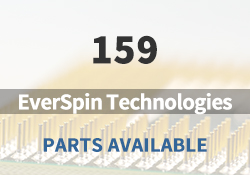 EverSpin Technologies Main Products

Toggle MRAM Technology

Parallel Products

Serial Products

FRAM-nvSRAM-SRAM Cross Reference Guide

Spin-transfer Torque MRAM Technology

ST-DDR Products

Radiation Hard Products

Custom Manufacturing

Everspin Intellectual Property
EverSpin Technologies Featured Parts (2023/12/8 Update)
More
We are a quality focused industry leader in supplying hard to find, long lead-time, end-of-life (EOL) and obsolete EverSpin Technologies electronic components.
What We Do
We stocks, sources, and distributes EverSpin Technologies electronic components to manufacturers of electronic products across a variety of industries.

Quality is Always Our Highest Priority
Our quality control procedures ensure you get the highest quality EverSpin Technologies parts, free of any substandard which can be prevalent within the electronics industry.

Navigate Sourcing Dilemmas
Our component sourcing team and internal data analytics crew are always working hard to find valuable opportunities for our customers and their key components for cost down spot buys.





ELECTRONIC COMPONENTS DISTRIBUTOR | NHE Electronics is committed to always being one of our customers' favorite suppliers.