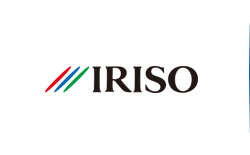 Founded in 1965, IRISO was named after the village of Iriso in Japan where we received our first order of manufactured pins. From that point, IRISO has grown into an innovative, global company that maintains the personal service standards of a small business. We take pride in staying true to our values and heritage because the success of our company has always been in our investment in the people behind the products. IRISO has been contributing to the development of the electronics industry worldwide for over 50 years since its foundation as a comprehensive connector manufacturer. Over 3000 employees support customers world wide on a wide range of products,. As a leading connector manufacturer, IRISO will continue to innovate new products to satisfy your needs.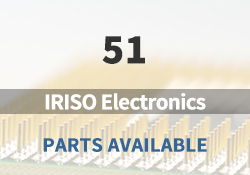 IRISO Electronics Main Products

Board to Board Connectors

FFC/FPC Connectors

Compression Connectors

Pin Header Connectors

Socket Connectors

Interface Connectors

ESD / Card Connectors

Input / Output Connectors

Connectors
IRISO Electronics Featured Parts (2023/6/7 Update)
More
We are a quality focused industry leader in supplying hard to find, long lead-time, end-of-life (EOL) and obsolete IRISO Electronics electronic components.
What We Do
We stocks, sources, and distributes IRISO Electronics electronic components to manufacturers of electronic products across a variety of industries.

Quality is Always Our Highest Priority
Our quality control procedures ensure you get the highest quality IRISO Electronics parts, free of any substandard which can be prevalent within the electronics industry.

Navigate Sourcing Dilemmas
Our component sourcing team and internal data analytics crew are always working hard to find valuable opportunities for our customers and their key components for cost down spot buys.





ELECTRONIC COMPONENTS DISTRIBUTOR | NHE Electronics is committed to always being one of our customers' favorite suppliers.