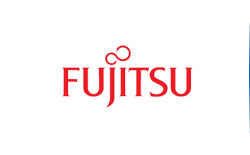 Fujitsu's semiconductor business started in 1956 with the commercialization of the first silicon transistor for use in repeaters of the Nippon Telegraph and Telephone Public Corporation (now NTT). In 1966, we launched Japan's first clean room for semiconductor manufacturing, fully equipped with the latest facilities at the time at Kawasaki factory, and provided internal supply of ICs for computers. Then we began a full-scale external sales business in the late 1970s and proceeded with mass production of semiconductors. The DNA of Fujitsu's semiconductor business, including the high functionality, quality and reliability of its products, has been acquired subsequently as the business grew larger and firmly passed onto the present-day Fujitsu Semiconductor Limited.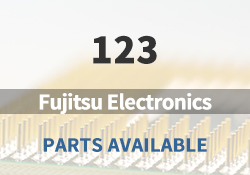 Fujitsu Electronics Main Products

FRAM (Ferroelectric RAM)

ReRAM (Resistive RAM)

NRAM

FRAM-embedded LSI

RFID LSI

Authentication LSI

Serial Memory

Parallel Memory

I2C Interface
Fujitsu Electronics Featured Parts (2023/6/7 Update)
More
We are a quality focused industry leader in supplying hard to find, long lead-time, end-of-life (EOL) and obsolete Fujitsu Electronics electronic components.
What We Do
We stocks, sources, and distributes Fujitsu Electronics electronic components to manufacturers of electronic products across a variety of industries.

Quality is Always Our Highest Priority
Our quality control procedures ensure you get the highest quality Fujitsu Electronics parts, free of any substandard which can be prevalent within the electronics industry.

Navigate Sourcing Dilemmas
Our component sourcing team and internal data analytics crew are always working hard to find valuable opportunities for our customers and their key components for cost down spot buys.





ELECTRONIC COMPONENTS DISTRIBUTOR | NHE Electronics is committed to always being one of our customers' favorite suppliers.