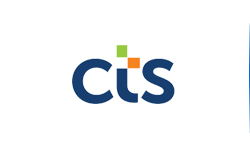 Founded in 1896, CTS Corporation is a leading designer and manufacturer of products that Sense, Connect, and Move. The company manufactures sensors, actuators, and electronic components in North America, Europe, and Asia. CTS provides solutions to OEMs in the aerospace, communications, defense, industrial, information technology, medical, and transportation markets. CTS focuses on providing advanced technology, exceptional customer service and superior value to industry partners throughout the globe. CTS aims to be at the forefront of technology, delivering innovative sensing, connectivity and motion solutions for the creation and advancement of products and services around the world.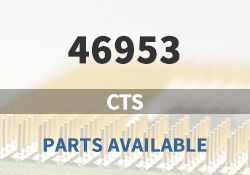 CTS Main Products

Controls | Pedals

Piezoelectric Sense Products

Sensors | Switches

Sensors and Transducers

EMI/RFI Filters

Frequency Control Products

RF Filters

Specialty Capacitors

Specialty Resistors
CTS Featured Parts (2023/10/2 Update)
More
We are a quality focused industry leader in supplying hard to find, long lead-time, end-of-life (EOL) and obsolete CTS electronic components.
What We Do
We stocks, sources, and distributes CTS electronic components to manufacturers of electronic products across a variety of industries.

Quality is Always Our Highest Priority
Our quality control procedures ensure you get the highest quality CTS parts, free of any substandard which can be prevalent within the electronics industry.

Navigate Sourcing Dilemmas
Our component sourcing team and internal data analytics crew are always working hard to find valuable opportunities for our customers and their key components for cost down spot buys.





In addition to
CTS
, we also focus on the following brands:
ELECTRONIC COMPONENTS DISTRIBUTOR | NHE Electronics is committed to always being one of our customers' favorite suppliers.