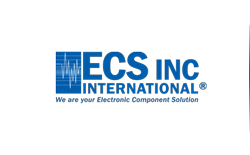 ECS Inc. International is a privately held Global Leader in its class that is at the forefront of servicing a growing global demand for highly reliable and innovative passive components, components meeting the needs of the world today and beyond. ECS Inc. is recognized by world class research firms and electronic device designers as a top 25 worldwide developer and manufacturer of innovative frequency control, synchronization, connectivity and magnetic power solutions. Since its incorporation in 1980 and conducting business on an international scale for over 40 years, ECS Inc. has delivered more than 3.4 Billion passive timing and magnetitic solutions to customers in more than 150 countries.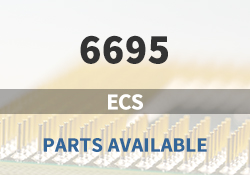 ECS Main Products

Crystals

Oscillators

Resonators

Filters

Power Inductors

ECSpressCON

Real Time Clocks (RTC)

Frequency Control Management

VCXO TCXO OCXO Oscillators
ECS Featured Parts (2023/6/7 Update)
More
We are a quality focused industry leader in supplying hard to find, long lead-time, end-of-life (EOL) and obsolete ECS electronic components.
What We Do
We stocks, sources, and distributes ECS electronic components to manufacturers of electronic products across a variety of industries.

Quality is Always Our Highest Priority
Our quality control procedures ensure you get the highest quality ECS parts, free of any substandard which can be prevalent within the electronics industry.

Navigate Sourcing Dilemmas
Our component sourcing team and internal data analytics crew are always working hard to find valuable opportunities for our customers and their key components for cost down spot buys.





In addition to
ECS
, we also focus on the following brands:
ELECTRONIC COMPONENTS DISTRIBUTOR | NHE Electronics is committed to always being one of our customers' favorite suppliers.