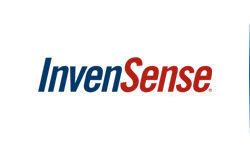 Now InvenSense is part of TDK. InvenSense, Inc., a TDK Group company, is a world leading provider of MEMS sensor platforms. InvenSense's vision of Sensing Everything® targets the consumer electronics and industrial areas with integrated Motion, Sound, and Ultrasonic solutions. InvenSense's solutions combine MEMS (micro electrical mechanical systems) sensors, such as accelerometers, gyroscopes, compasses, microphones, and ultrasonic 3D-sensing with proprietary algorithms and firmware that intelligently process, synthesize, and calibrate the output of sensors, maximizing performance and accuracy. InvenSense's motion tracking, ultrasonic, audio, fingerprint, location platforms and services can be found in Mobile, Wearables, Smart Home, Industrial, Automotive, and IoT products. InvenSense became part of the MEMS Sensors Business Group within the newly formed Sensor Systems Business Company of TDK Corporation in 2017. In February of 2018, Chirp Microsystems joined the InvenSense family through its acquisition by TDK. InvenSense is headquartered in San Jose, California and has offices worldwide.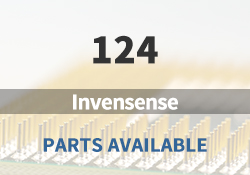 Invensense Main Products

MEMS Sensors

SmartMotion MEMS Motion Sensors

InvenSense OIS Specific 2-Axis Gyroscopes

Analog and Digital Microphone Portfolios

The InvenSense Positioning Library (IPL) location

MEMS PMUT (Piezoelectric Micromachined Ultrasonic Transducer)

Motion / Inertial Sensors

Time-of-Flight (ToF) sensors

Inertial Measurement Units (IMU)
Invensense Featured Parts (2023/12/8 Update)
More
We are a quality focused industry leader in supplying hard to find, long lead-time, end-of-life (EOL) and obsolete Invensense electronic components.
What We Do
We stocks, sources, and distributes Invensense electronic components to manufacturers of electronic products across a variety of industries.

Quality is Always Our Highest Priority
Our quality control procedures ensure you get the highest quality Invensense parts, free of any substandard which can be prevalent within the electronics industry.

Navigate Sourcing Dilemmas
Our component sourcing team and internal data analytics crew are always working hard to find valuable opportunities for our customers and their key components for cost down spot buys.





In addition to
Invensense
, we also focus on the following brands:
ELECTRONIC COMPONENTS DISTRIBUTOR | NHE Electronics is committed to always being one of our customers' favorite suppliers.