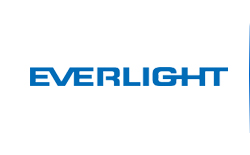 EVERLIGHT Electronics Co., Ltd. was founded in 1983 in Taipei, Taiwan led by Chairman Robert Yeh. EVERLIGHT has over 38 years of R&D experience for reliable capability. With immediate service and an excellent brand reputation, EVERLIGHT has taken top five worldwide in the competitive LED market. Our products are manufactured and packed in-house to guarantee maximum quality and service. EVERLIGHT provides a diverse product portfolio consisting of High Power LEDs, SMD LEDs, Lamps, Lighting Components, LED Lighting Modules, Digital Displays, Opto-couplers and Infrared Components for various applications. Today, EVERLIGHT is a global company with over 6,400 employees based in China, Hong Kong, Japan, Korea, Singapore, Malaysia, India, Germany and U.S.A.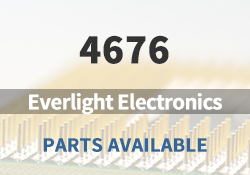 Everlight Electronics Main Products

Visible LED

Infrared LED

Sensor

Photo Coupler

Photo Transistor

Photo Darlington

Schmitt Trigger

Photo Power Triac Driver

IGBT Gate Driver
Everlight Electronics Featured Parts (2023/10/2 Update)
More
We are a quality focused industry leader in supplying hard to find, long lead-time, end-of-life (EOL) and obsolete Everlight Electronics electronic components.
What We Do
We stocks, sources, and distributes Everlight Electronics electronic components to manufacturers of electronic products across a variety of industries.

Quality is Always Our Highest Priority
Our quality control procedures ensure you get the highest quality Everlight Electronics parts, free of any substandard which can be prevalent within the electronics industry.

Navigate Sourcing Dilemmas
Our component sourcing team and internal data analytics crew are always working hard to find valuable opportunities for our customers and their key components for cost down spot buys.





ELECTRONIC COMPONENTS DISTRIBUTOR | NHE Electronics is committed to always being one of our customers' favorite suppliers.