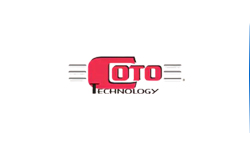 Coto Technology's reed relay & reed switch manufacturing facility is located in Mexicali, Mexico. Coto Technology, Inc. originated in Providence, Rhode Island, USA in 1917 as Coto Coil Incorporated – a company specializing in the design and manufacture of coil windings. During the mid-1960's, Coto expanded its product line by introducing the reed relay – the result of integrating reed switches into coil windings. By 1970, Coto emerged as a leading manufacturer of reed relays with the development of the first patented Low-Thermal EMF reed relay. Coto went on to produce the first ever surface mounted reed relays in 1983, the world's smallest SMD reed relay in 1994, and the first patented reed relay with >8 GHz performance in 2001.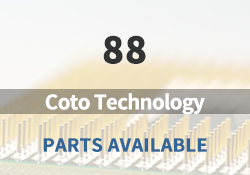 Coto Technology Main Products

TMR Magnetic Sensors & Switches

CotoClassic™ CT Molded Switches

CotoClassic Relays

CotoMOS® Relays

Reed Relays

Solid State Relays
Coto Technology Featured Parts (2023/12/8 Update)
More
We are a quality focused industry leader in supplying hard to find, long lead-time, end-of-life (EOL) and obsolete Coto Technology electronic components.
What We Do
We stocks, sources, and distributes Coto Technology electronic components to manufacturers of electronic products across a variety of industries.

Quality is Always Our Highest Priority
Our quality control procedures ensure you get the highest quality Coto Technology parts, free of any substandard which can be prevalent within the electronics industry.

Navigate Sourcing Dilemmas
Our component sourcing team and internal data analytics crew are always working hard to find valuable opportunities for our customers and their key components for cost down spot buys.





ELECTRONIC COMPONENTS DISTRIBUTOR | NHE Electronics is committed to always being one of our customers' favorite suppliers.