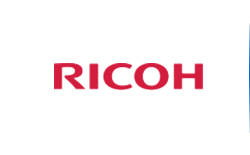 Ricoh's semiconductor business began as a division of Ricoh Co., Ltd. in 1981 and has been developing business over 30 years including external sales, but in order to make quick business decisions in the rapidly changing semiconductor industry , Restarted as Ricoh Electronics Device Co., Ltd. from October 2014. Ricoh is a leading global manufacturer of Power Management ICs with over thirty-five years of experience in the design, manufacture and sales of semiconductors. RICOH Electronic Devices and ASICs support customer designs of innovative products for new applications using the latest technologies in automotive, consumer, medical and industrial sectors worldwide.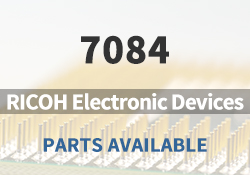 RICOH Electronic Devices Main Products

Power Management ICs

Operational Amplifiers & Comparators

Battery Management ICs

Mixed Signal ICs / Digital ICs

Real Time Clock ICs

LDO Linear Regulators

DC/DC Switching Regulators

Voltage Detectors (Reset ICs)

LED Driver Controller ICs
RICOH Electronic Devices Featured Parts (2023/10/2 Update)
More
We are a quality focused industry leader in supplying hard to find, long lead-time, end-of-life (EOL) and obsolete RICOH Electronic Devices electronic components.
What We Do
We stocks, sources, and distributes RICOH Electronic Devices electronic components to manufacturers of electronic products across a variety of industries.

Quality is Always Our Highest Priority
Our quality control procedures ensure you get the highest quality RICOH Electronic Devices parts, free of any substandard which can be prevalent within the electronics industry.

Navigate Sourcing Dilemmas
Our component sourcing team and internal data analytics crew are always working hard to find valuable opportunities for our customers and their key components for cost down spot buys.





ELECTRONIC COMPONENTS DISTRIBUTOR | NHE Electronics is committed to always being one of our customers' favorite suppliers.