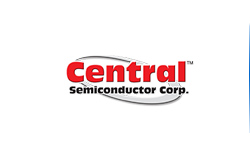 At Central Semiconductor, we're serious about discrete semiconductors. Our business is the pursuit of perfection in the devices we manufacture; the delivery of our products; and the services we provide; all the time, every time. To suit varying applications, our products are available in surface mount, through-hole, and bare die. Central Semiconductor produce a wide range of standard devices, but we excel in custom, special, and other niche products and services. As Central Semiconductor listen to customers and monitor industry changes, our product design teams are constantly developing new products to meet customers' ever-changing requirements, as well as industry trends.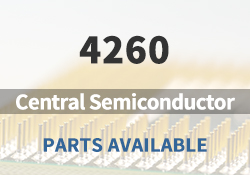 Central Semiconductor Main Products

Diodes and Rectifiers

Transistors

MOSFETs/JFETs

Protection Devices

Thyristors

Multi Discrete Modules

CMJD Series Current Limiting Diodes

ZTC Current Limiting Diodes (ZTC CLDs)

Transient Voltage Suppressors
Central Semiconductor Featured Parts (2023/12/8 Update)
More
We are a quality focused industry leader in supplying hard to find, long lead-time, end-of-life (EOL) and obsolete Central Semiconductor electronic components.
What We Do
We stocks, sources, and distributes Central Semiconductor electronic components to manufacturers of electronic products across a variety of industries.

Quality is Always Our Highest Priority
Our quality control procedures ensure you get the highest quality Central Semiconductor parts, free of any substandard which can be prevalent within the electronics industry.

Navigate Sourcing Dilemmas
Our component sourcing team and internal data analytics crew are always working hard to find valuable opportunities for our customers and their key components for cost down spot buys.





ELECTRONIC COMPONENTS DISTRIBUTOR | NHE Electronics is committed to always being one of our customers' favorite suppliers.