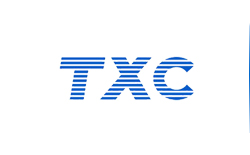 TXC Corporation, founded in 1983, is a professional frequency control and sensor solutions provider. We are dedicated to the R&D, design, production and sales of crystal and oscillator products. Based upon our core and cutting-edge technologies, TXC successfully expanded into diversified markets with innovative product portfolio. Our advanced products can be used in a wide variety of applications including mobile communication, wearable devices, IoT, server, storage, automotive, telecommunication and medical devices. Our goal is to enhance the added value of our esteemed customers by providing cost effective, high quality, on-time delivery and professional products/services to exceed their expectations, thereby becoming one of their best strategic partners.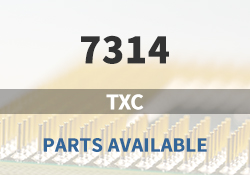 TXC Main Products

5G Solutions

TXC Crystal

TXC Crystal Oscillator

TXC Oscillator

Quartz Crystal

Oscillator

Real time clock modules

Sensor

Light Sensor
TXC Featured Parts (2023/12/8 Update)
More
We are a quality focused industry leader in supplying hard to find, long lead-time, end-of-life (EOL) and obsolete TXC electronic components.
What We Do
We stocks, sources, and distributes TXC electronic components to manufacturers of electronic products across a variety of industries.

Quality is Always Our Highest Priority
Our quality control procedures ensure you get the highest quality TXC parts, free of any substandard which can be prevalent within the electronics industry.

Navigate Sourcing Dilemmas
Our component sourcing team and internal data analytics crew are always working hard to find valuable opportunities for our customers and their key components for cost down spot buys.





In addition to
TXC
, we also focus on the following brands:
ELECTRONIC COMPONENTS DISTRIBUTOR | NHE Electronics is committed to always being one of our customers' favorite suppliers.