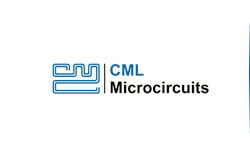 Founded in 1968, CML set out to create single chip solutions (as opposed to groups of standard components), originally focussing on the supply of remote controls for consumer products. From these humble origins, CML has grown steadily over time and is now recognised as an innovator in semiconductor products. It is testimony to the longevity and quality of the company's devices that our very first product (a frequency-sensitive switch) was sold for over 30 years. Having completed over 50 years of trading, CML look forward to meeting the needs of our customers and embracing the next 50 years of technical innovation and beyond.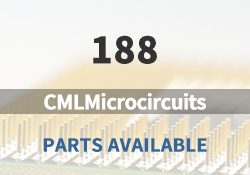 CML Microcircuits Main Products

SµRF RFICs and MMICs

RF Building Blocks

Digital/Analogue Two-Way Radio

Digital Voice

Marine Communications

Wireline Telecom

Wireless Data

Evaluation and Demonstration Kits

Multi-lingual Product Newsletters
CML Microcircuits Featured Parts (2023/10/2 Update)
More
We are a quality focused industry leader in supplying hard to find, long lead-time, end-of-life (EOL) and obsolete CML Microcircuits electronic components.
What We Do
We stocks, sources, and distributes CML Microcircuits electronic components to manufacturers of electronic products across a variety of industries.

Quality is Always Our Highest Priority
Our quality control procedures ensure you get the highest quality CML Microcircuits parts, free of any substandard which can be prevalent within the electronics industry.

Navigate Sourcing Dilemmas
Our component sourcing team and internal data analytics crew are always working hard to find valuable opportunities for our customers and their key components for cost down spot buys.





ELECTRONIC COMPONENTS DISTRIBUTOR | NHE Electronics is committed to always being one of our customers' favorite suppliers.