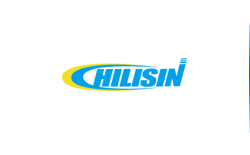 Established since 1972at Hsinchu Taiwan, Chilisin Electronics Corp. started as a ferrite core supplier for domestic market with in-house powder mixing technology. Over the years, Chilisin has evolved into a global group to provide comprehensive passive components through vertical integration and horizontal alliances, including Ferroxcube, MagLayers, Magic Tech and Bothhand. Chilisin has established a worldwide service network which supports efficient and timely technical support to global leading customers on various new designs. Maintaining self-sufficiency with in-house powder technology, and manufacturing with automated equipment, has enabled Chilisin to guarantee a short lead time and prompt delivery of products and services.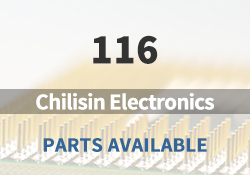 Chilisin Electronics Main Products

Power Inductor

RF-Signal Inductor

EMI-Common mode choke

EMI-Bead

RF-LTCC Component

RF-Antennas

Wireless Power Transfer

LAN Transformer

Power Module
Chilisin Electronics Featured Parts (2023/10/2 Update)
More
We are a quality focused industry leader in supplying hard to find, long lead-time, end-of-life (EOL) and obsolete Chilisin Electronics electronic components.
What We Do
We stocks, sources, and distributes Chilisin Electronics electronic components to manufacturers of electronic products across a variety of industries.

Quality is Always Our Highest Priority
Our quality control procedures ensure you get the highest quality Chilisin Electronics parts, free of any substandard which can be prevalent within the electronics industry.

Navigate Sourcing Dilemmas
Our component sourcing team and internal data analytics crew are always working hard to find valuable opportunities for our customers and their key components for cost down spot buys.





ELECTRONIC COMPONENTS DISTRIBUTOR | NHE Electronics is committed to always being one of our customers' favorite suppliers.