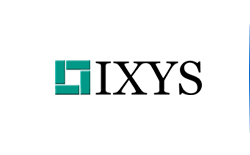 Now IXYS is part of Littelfuse. Headquartered in Milpitas, CA, and Leiden, Netherlands, IXYS has gained a worldwide reputation as a premier power semiconductor manufacturer. Its diversified product base of specialized power semiconductors, integrated circuits and RF power is utilized by more than 2500 customers worldwide, ranging across industrial, transportation, telecommunications, computer, medical, consumer and clean tech markets.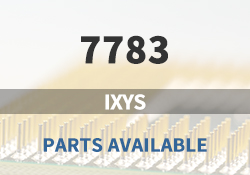 IXYS Main Products

Power Devices

Integrated Circuits

Microcontrollers

RF Power

Stacks, Subsystems, and Assemblies

Display Drivers

Discrete MOSFETs

Discrete IGBTs

Rectifier Diodes - Stud and Capsule Types
IXYS Featured Parts (2023/12/8 Update)
More
We are a quality focused industry leader in supplying hard to find, long lead-time, end-of-life (EOL) and obsolete IXYS electronic components.
What We Do
We stocks, sources, and distributes IXYS electronic components to manufacturers of electronic products across a variety of industries.

Quality is Always Our Highest Priority
Our quality control procedures ensure you get the highest quality IXYS parts, free of any substandard which can be prevalent within the electronics industry.

Navigate Sourcing Dilemmas
Our component sourcing team and internal data analytics crew are always working hard to find valuable opportunities for our customers and their key components for cost down spot buys.





In addition to
IXYS
, we also focus on the following brands:
ELECTRONIC COMPONENTS DISTRIBUTOR | NHE Electronics is committed to always being one of our customers' favorite suppliers.