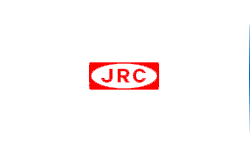 Since its founding in 1915, Japan Radio Co., Ltd. (JRC) has responded to the diverse needs of customers by providing products and systems that utilize wireless technology. NJR is one of the few electronic device manufacturers that can offer the analog circuit design technologies that are indispensable for IoT. JRC can support your product development in this new era with the considerable expertise in analog design we have built up over the years, offering innovative solutions tailored to manufacturing technologies. Currently, the JRC Group is supporting data sensing and information transmission performed via the Internet of Things (IoT) by strategically expanding the already wide range of applications for wireless technology. Furthermore, JRC are striving to create value using the data we have gleaned using the latest information technology.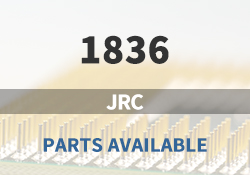 JRC Main Products

Operational Amplifiers

Power Management

Audio & Video ICs

Communication ICs & RF Devices

Optoelectronic Devices

AFE (Analog Front End)

MUSES

Analog Master Slice

SAW Filter
JRC Featured Parts (2023/6/7 Update)
More
We are a quality focused industry leader in supplying hard to find, long lead-time, end-of-life (EOL) and obsolete JRC electronic components.
What We Do
We stocks, sources, and distributes JRC electronic components to manufacturers of electronic products across a variety of industries.

Quality is Always Our Highest Priority
Our quality control procedures ensure you get the highest quality JRC parts, free of any substandard which can be prevalent within the electronics industry.

Navigate Sourcing Dilemmas
Our component sourcing team and internal data analytics crew are always working hard to find valuable opportunities for our customers and their key components for cost down spot buys.





In addition to
JRC
, we also focus on the following brands:
ELECTRONIC COMPONENTS DISTRIBUTOR | NHE Electronics is committed to always being one of our customers' favorite suppliers.