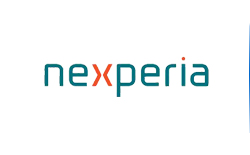 Nexperia is a leading expert in the high-volume production of essential semiconductors, components that are required by every electronic design in the world. Nexperia's extensive portfolio includes diodes, bipolar transistors, ESD protection devices, MOSFETs, GaN FETs and analog & logic ICs. Headquartered in Nijmegen, the Netherlands, Nexperia annually ships more than 100 billion products, meeting the stringent standards set by the automotive industry. These products are recognized as benchmarks in efficiency – in process, size, power and performance — with industry-leading small packages that save valuable energy and space. Nexperia creates efficient devices with best-in-class Quality. Nexperia have an extensive portfolio, produced to meet the stringent standards set by the Automotive industry.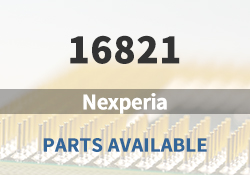 Nexperia Main Products

Bipolar transistors

Diodes

Analog & Logic ICs

ESD Protection

MOSFETs

Automotive Qualified Products (AEC-Q100/Q101)

GaN FETs

TVS

Filtering and Signal Conditioning
Nexperia Featured Parts (2023/12/8 Update)
More
We are a quality focused industry leader in supplying hard to find, long lead-time, end-of-life (EOL) and obsolete Nexperia electronic components.
What We Do
We stocks, sources, and distributes Nexperia electronic components to manufacturers of electronic products across a variety of industries.

Quality is Always Our Highest Priority
Our quality control procedures ensure you get the highest quality Nexperia parts, free of any substandard which can be prevalent within the electronics industry.

Navigate Sourcing Dilemmas
Our component sourcing team and internal data analytics crew are always working hard to find valuable opportunities for our customers and their key components for cost down spot buys.





In addition to
Nexperia
, we also focus on the following brands:
ELECTRONIC COMPONENTS DISTRIBUTOR | NHE Electronics is committed to always being one of our customers' favorite suppliers.