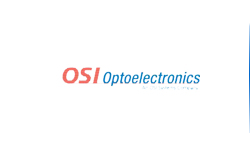 OSI Optoelectronics was formed in 2006 as a result of consolidation of several subsidiaries under the same brand name, serving the same customers and applications. The goal was to enhance our focus on the core business and utilize all resources within the companies to provide the best possible products. With more than 30 years of combined experience in the field of optoelectronics and two world-class manufacturing facilities in India and Malaysia, we continue to put forth excellent engineering solutions aligned with efficient manufacturing to meet high-volume production requirements. OSI Systems purchased LDI in 2011. OSI Systems' vertical integration required a source manufacturer with vision, technology, and the expertise which would supplement its ability to become one of the premier Opto Assemblies companies in the world.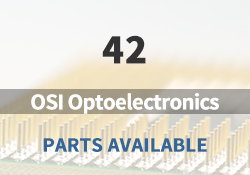 OSI Optoelectronics Main Products

Silicon Photodiodes

InGaAs Photodiodes

GaAs Photodiodes

UV Enhanced Photodiodes

X-Ray and Radiation Detectors

Photodiode Arrays

Two Color Sandwich Detectors

Nd-YAG Optimized Photodiodes

Avalanche Photodiodes
OSI Optoelectronics Featured Parts (2023/12/8 Update)
More
We are a quality focused industry leader in supplying hard to find, long lead-time, end-of-life (EOL) and obsolete OSI Optoelectronics electronic components.
What We Do
We stocks, sources, and distributes OSI Optoelectronics electronic components to manufacturers of electronic products across a variety of industries.

Quality is Always Our Highest Priority
Our quality control procedures ensure you get the highest quality OSI Optoelectronics parts, free of any substandard which can be prevalent within the electronics industry.

Navigate Sourcing Dilemmas
Our component sourcing team and internal data analytics crew are always working hard to find valuable opportunities for our customers and their key components for cost down spot buys.





ELECTRONIC COMPONENTS DISTRIBUTOR | NHE Electronics is committed to always being one of our customers' favorite suppliers.