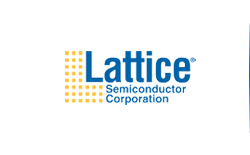 Lattice Semiconductor is the low power programmable leader. Lattice Semiconductorsolve customer problems across the network, from the Edge to the Cloud, in the growing communications, computing, industrial, automotive and consumer markets. Lattice Semiconductor's technology, long-standing relationships, and commitment to world-class support lets our customers quickly and easily unleash their innovation to create a smart, secure and connected world. Lattice is an industry leader in low power Field Programmable Gate Array (FPGA) technology. Lattice FPGAs enable designers to drive innovation and reduce development time in multiple applications such as communications, compute, consumer, automotive and industrial.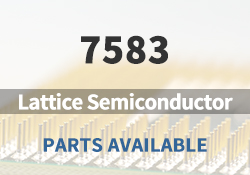 Lattice Semiconductor Main Products

Low Power FPGAs (General Purpose & Optimized FPGAs)

IP, Reference Designs, Demos, Dev Kits, & Boards

Video ASSPs (HDMI Devices to Enhance Your HD Products)

Ultra Low Power FPGAs

Video Connection FPGAs

General Purpose FPGAs

Control & Security FPGAs

Miscellaneous FPGAs

Software Tools
Lattice Semiconductor Featured Parts (2023/12/8 Update)
More
We are a quality focused industry leader in supplying hard to find, long lead-time, end-of-life (EOL) and obsolete Lattice Semiconductor electronic components.
What We Do
We stocks, sources, and distributes Lattice Semiconductor electronic components to manufacturers of electronic products across a variety of industries.

Quality is Always Our Highest Priority
Our quality control procedures ensure you get the highest quality Lattice Semiconductor parts, free of any substandard which can be prevalent within the electronics industry.

Navigate Sourcing Dilemmas
Our component sourcing team and internal data analytics crew are always working hard to find valuable opportunities for our customers and their key components for cost down spot buys.





ELECTRONIC COMPONENTS DISTRIBUTOR | NHE Electronics is committed to always being one of our customers' favorite suppliers.