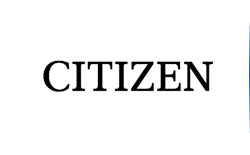 Citizen Electronics demonstrates its ability in producing parts and modules where small precision and high accuracy are required. Citizen have developed an electronic device business focused on LEDs, and switch business with mechatronics applications. Citizen will continue to supply products which customers can use without any concerns, and keep improving the quality of our products and craftsmanship as well as production efficiency to increase our credibility. Using Citizen's feature of strength as a development proposal provider, and taking advantage of our 'passion for manufacturing' and 'spirit for meeting a challenge' that Citizen have maintained since company formation, Citizen strive to manufacture products that are unconventional and surprising. Citizen will also develop our merits further, while maintaining a strong will to redress wrongs to make the company better.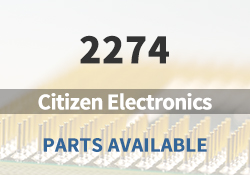 Citizen Electronics Main Products

Lighting LED

Compact Chip LED

Tactile switch

Horticulture LED

High-sensitivity Optical Sensor

LED
Citizen Electronics Featured Parts (2023/12/8 Update)
More
We are a quality focused industry leader in supplying hard to find, long lead-time, end-of-life (EOL) and obsolete Citizen Electronics electronic components.
What We Do
We stocks, sources, and distributes Citizen Electronics electronic components to manufacturers of electronic products across a variety of industries.

Quality is Always Our Highest Priority
Our quality control procedures ensure you get the highest quality Citizen Electronics parts, free of any substandard which can be prevalent within the electronics industry.

Navigate Sourcing Dilemmas
Our component sourcing team and internal data analytics crew are always working hard to find valuable opportunities for our customers and their key components for cost down spot buys.





ELECTRONIC COMPONENTS DISTRIBUTOR | NHE Electronics is committed to always being one of our customers' favorite suppliers.