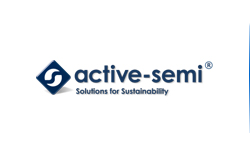 Active-Semi has become part of Qorvo's Infrastructure and Defense Products (IDP) group. Founded in Silicon Valley with 141 employees worldwide, and headquartered in the Dallas, Texas metroplex, Active-Semi is an emerging leader in the multi-billion-dollar power management and intelligent motor drive IC markets. Active-Semi's portfolio of analog and mixed signal SoCs provide scalable core platforms used in charging, powering and embedded digital control systems for industrial, commercial and consumer applications. Active-Semi offers Power Application Controllers® (PAC®) and Programmable Analog ICs that significantly reduce solution size and cost, improve system reliability, and shorten system development time...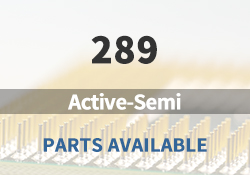 Active-Semi Main Products

Power Management

Battery Management Devices

DC/DC Converters

Intelligent Motor Controllers

Modular Power PMICs

Power Loss Protection Devices
Active-Semi Featured Parts (2023/10/2 Update)
More
We are a quality focused industry leader in supplying hard to find, long lead-time, end-of-life (EOL) and obsolete Active-Semi electronic components.
What We Do
We stocks, sources, and distributes Active-Semi electronic components to manufacturers of electronic products across a variety of industries.

Quality is Always Our Highest Priority
Our quality control procedures ensure you get the highest quality Active-Semi parts, free of any substandard which can be prevalent within the electronics industry.

Navigate Sourcing Dilemmas
Our component sourcing team and internal data analytics crew are always working hard to find valuable opportunities for our customers and their key components for cost down spot buys.





In addition to
Active-Semi
, we also focus on the following brands:
ELECTRONIC COMPONENTS DISTRIBUTOR | NHE Electronics is committed to always being one of our customers' favorite suppliers.