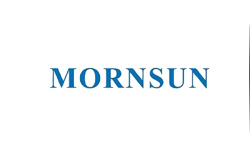 MORNSUN is committed to being a pioneer in the R&D, manufacturing, and applications of reliable power supply solutions, including AC/DC converter, DC/DC converter, AC/DC enclosed switching power supply, Transceiver module, Signal conditioning module, Power module for IGBT/SiC/GaN Gate Driver, IGBT driver, LED driver, and more. As a leading power supply manufacturer, MORNSUN design each of our product selections with your design needs to comply with universal standards of IEC/EN/UL62368, IEC/EN60335, IEC/EN61558, GB4943. As a design engineer, you need power supplies that are high-performing, efficient, and versatile. When you choose MORNSUN, you know that you are investing in quality. MORNSUN are one of the few power supply manufacturers with an independently designed and intellectual-property-protected integrated circuit, innovative transformer structure, distinctive assembly system, and unique appearance design.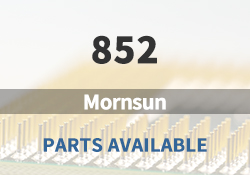 Mornsun Main Products

AC/DC - Enclosed SMPS

AC/DC - On-board

AC/DC - Adapter

DC/DC - Fixed Input

DC/DC - Wide Input

DC/DC - High Voltage Output

DC/DC - Switching Regulator

LED/IGBT Driver(SiC/GaN)

Transceiver Module
Mornsun Featured Parts (2023/6/9 Update)
More
We are a quality focused industry leader in supplying hard to find, long lead-time, end-of-life (EOL) and obsolete Mornsun electronic components.
What We Do
We stocks, sources, and distributes Mornsun electronic components to manufacturers of electronic products across a variety of industries.

Quality is Always Our Highest Priority
Our quality control procedures ensure you get the highest quality Mornsun parts, free of any substandard which can be prevalent within the electronics industry.

Navigate Sourcing Dilemmas
Our component sourcing team and internal data analytics crew are always working hard to find valuable opportunities for our customers and their key components for cost down spot buys.





In addition to
Mornsun
, we also focus on the following brands:
ELECTRONIC COMPONENTS DISTRIBUTOR | NHE Electronics is committed to always being one of our customers' favorite suppliers.