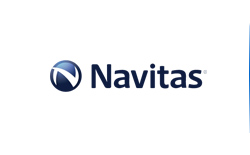 Founded in 2014, Navitas develops ultra-efficient gallium nitride (GaN) semiconductors that are revolutionizing the world of power electronics in terms of efficiency, performance, size, cost and sustainability. Navitas is the industry leader in GaN with drive, control and protection in a single easy-to-use integrated circuit (IC). Navitas GaNFast ICs are easy-to-use 'digital in, power out' building blocks that enable up to one hundred times faster switching speeds while increasing energy savings by as much as 40%. By choosing Navitas GaN, product developers are able to create smaller, lighter, faster and greener power conversion and power management solutions than ever before.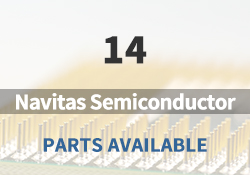 Navitas Semiconductor Main Products

GaNFast ICs

Integrated Circuit (IC)

Ultra-Efficient Gallium Nitride (GaN)
Navitas Semiconductor Featured Parts (2023/10/2 Update)
More
We are a quality focused industry leader in supplying hard to find, long lead-time, end-of-life (EOL) and obsolete Navitas Semiconductor electronic components.
What We Do
We stocks, sources, and distributes Navitas Semiconductor electronic components to manufacturers of electronic products across a variety of industries.

Quality is Always Our Highest Priority
Our quality control procedures ensure you get the highest quality Navitas Semiconductor parts, free of any substandard which can be prevalent within the electronics industry.

Navigate Sourcing Dilemmas
Our component sourcing team and internal data analytics crew are always working hard to find valuable opportunities for our customers and their key components for cost down spot buys.





ELECTRONIC COMPONENTS DISTRIBUTOR | NHE Electronics is committed to always being one of our customers' favorite suppliers.