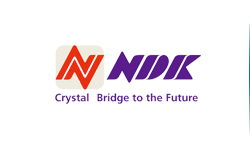 Nihon Dempa Kogyo Co., Ltd. (NDK) was established in 1948 with a founding philosophy of "contributing to the prosperity of society and world peace through our service to customers." This philosophy is founded on a belief that providing reliable, high-quality and attractive products at an appropriate price can be useful to customers and can, by extension, help society prosper. NDK is committed to implementing its Mid-Term Management Plan and steadily improving profitability. NDK will provide highly reliable and high-precision products required in the 5G era and continue to contribute to the creation of a safe, secure, and comfortable society.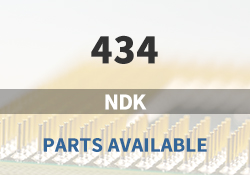 NDK Main Products

Crystal Unit

Crystal Clock Oscillator

High Precision Oscillator (OCXO / Twin-OCXO)

SPXO

TCXO

VCXO / VCSO

Crystal Filter

SAW Device

Frequency Synthesizer
NDK Featured Parts (2023/6/7 Update)
More
We are a quality focused industry leader in supplying hard to find, long lead-time, end-of-life (EOL) and obsolete NDK electronic components.
What We Do
We stocks, sources, and distributes NDK electronic components to manufacturers of electronic products across a variety of industries.

Quality is Always Our Highest Priority
Our quality control procedures ensure you get the highest quality NDK parts, free of any substandard which can be prevalent within the electronics industry.

Navigate Sourcing Dilemmas
Our component sourcing team and internal data analytics crew are always working hard to find valuable opportunities for our customers and their key components for cost down spot buys.





In addition to
NDK
, we also focus on the following brands:
ELECTRONIC COMPONENTS DISTRIBUTOR | NHE Electronics is committed to always being one of our customers' favorite suppliers.