K50-3C0E55.0000M, Kyocera, Crystals, Oscillators, Resonators~Oscillators, XTAL OSC XO 55.0000MHZ CMOS SMD
K50-3C0E55.0000M Images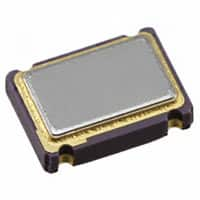 Product Attributes:
Part Number: K50-3C0E55.0000M
Manufacturer: Kyocera ( Now Kyocera is part of AVX )
Description: XTAL OSC XO 55.0000MHZ CMOS SMD
Category: Crystals, Oscillators, Resonators~Oscillators
Order with confidence, there are no lead times for in-stock products.
For
Kyocera
, you may also be interested in the following: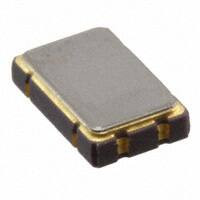 XTAL OSC XO 1.8432MHZ CMOS SMD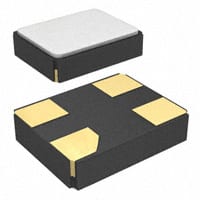 CRYSTAL 49.1520MHZ 12PF SMD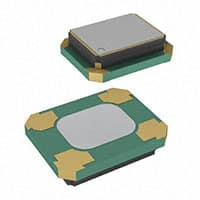 XTAL OSC XO 48.0000MHZ CMOS SMD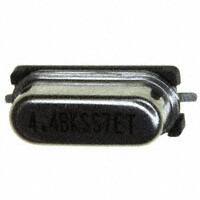 CRYSTAL 4.0000MHZ 12PF SMD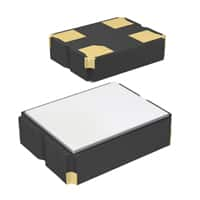 CLOCK OSCILLATOR,2.0X1.6X0.8MM S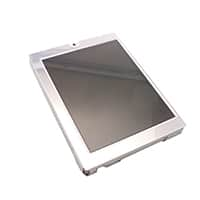 DISPLAY QVGA TFT 320 X 240
Product Specifications:
MfrPart.: K50-3C0E55.0000M
Mfr: Kyocera International Inc. Electronic Components
Description: XTAL OSC XO 55.0000MHZ CMOS SMD
Product Category: Crystals, Oscillators, Resonators~Oscillators
Package: Tape & Reel (TR)
Series: K50-3C
PartStatus: Active
BaseResonator: Crystal
Type: XO (Standard)
Frequency: 55 MHz
Function: Standby (Power Down)
Output: CMOS
Voltage-Supply: 3.3V
FrequencyStability: -
AbsolutePullRange(APR): -
OperatingTemperature: -10°C ~ 70°C
SpreadSpectrumBandwidth: -
Current-Supply(Max): 20mA
Ratings: -
MountingType: Surface Mount
Package/Case: 4-SMD, No Lead
Size/Dimension: 0.276 L x 0.197 W (7.00mm x 5.00mm)
K50-3C0E55.0000M | Kyocera | NHE Electronics
K50-3C0E55.0000M were obtained directly from authorized Kyocera distributors and other trusted sources throughout the world.
ELECTRONIC COMPONENTS DISTRIBUTOR | NHE Electronics is committed to always being one of our customers' favorite suppliers.