LSEM-140-04.0-L-DV-A-N-K-TR, Samtec, Product Category: Connectors, Interconnects~Rectangular Connectors - Arrays, Edge Type, Mezzanine (Board to Board), CONN SELF-MATE 80POS SMD GOLD
LSEM-140-04.0-L-DV-A-N-K-TR Images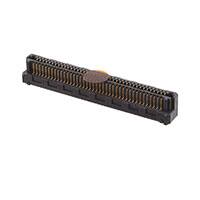 Product Attributes:
Part Number: LSEM-140-04.0-L-DV-A-N-K-TR
Manufacturer: Samtec
Description: CONN SELF-MATE 80POS SMD GOLD
Category: Product Category: Connectors, Interconnects~Rectangular Connectors - Arrays, Edge Type, Mezzanine (Board to Board)
Order with confidence, there are no lead times for in-stock products.
For
Samtec
, you may also be interested in the following:
CONN HDR 3POS 0.1 STACK T/H GOLD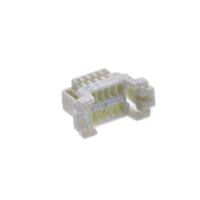 CONN HSG 10POS 1.00MM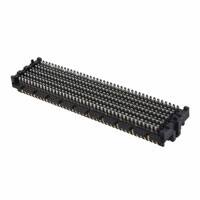 CONN ARRAY PLUG 400POS SMD GOLD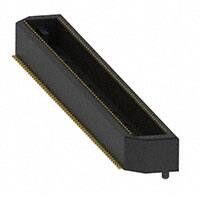 CONN HDR 120POS SMD GOLD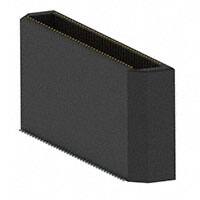 CONN HDR 80POS SMD GOLD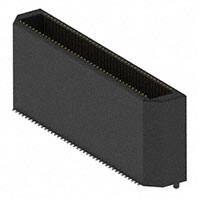 CONN HDR 80POS SMD GOLD
Product Specifications:
MfrPart.: LSEM-140-04.0-L-DV-A-N-K-TR
Mfr: Samtec Inc.
Description: CONN SELF-MATE 80POS SMD GOLD
Product Category: Connectors, Interconnects~Rectangular Connectors - Arrays, Edge Type, Mezzanine (Board to Board)
Package: Tape & Reel (TR),Cut Tape (CT)
Series: Razor Beam™ LSEM
PartStatus: Active
ConnectorType: Self Mating, Non-Gendered, Hermaphroditic
NumberofPositions: 80
Pitch: 0.031 (0.80mm)
NumberofRows: 2
MountingType: Surface Mount
Features: Pick and Place
ContactFinish: Gold
ContactFinishThickness: 10.0µin (0.25µm)
MatedStackingHeights: 7mm, 8mm, 10mm
LSEM-140-04.0-L-DV-A-N-K-TR | Samtec | NHE Electronics
LSEM-140-04.0-L-DV-A-N-K-TR were obtained directly from authorized Samtec distributors and other trusted sources throughout the world.
ELECTRONIC COMPONENTS DISTRIBUTOR | NHE Electronics is committed to always being one of our customers' favorite suppliers.