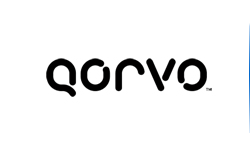 For 30-plus years, Qorvo've been pioneering the advanced solutions of tomorrow. From smartphones to spacecraft, Qorvo is leading the charge, driving breakthroughs across the defense/aerospace, mobile and infrastructure markets. From rovers and spacecraft that travel the galaxy to tiny filters that help keep a heart beating, Qorvo's products enable amazing real-world technology. Qorvo was founded on RF innovation. Qorvo take pride in being a part of the technology all around us, that connects us every day. Qorvo's breakthroughs in the wireless market, network infrastructure and the defense and aerospace industries work to increase product performance, lower costs and roll out next-generation technology.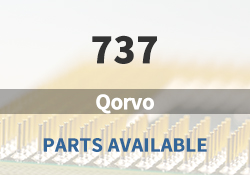 Qorvo Main Products

Amplifiers

Control Products

Discrete Transistors

Filters & Duplexers

Frequency Converters & Sources

Integrated Products

Optical | Passives | Switches

Power Management

Wireless Connectivity
Qorvo Featured Parts (2023/12/8 Update)
More
We are a quality focused industry leader in supplying hard to find, long lead-time, end-of-life (EOL) and obsolete Qorvo electronic components.
What We Do
We stocks, sources, and distributes Qorvo electronic components to manufacturers of electronic products across a variety of industries.

Quality is Always Our Highest Priority
Our quality control procedures ensure you get the highest quality Qorvo parts, free of any substandard which can be prevalent within the electronics industry.

Navigate Sourcing Dilemmas
Our component sourcing team and internal data analytics crew are always working hard to find valuable opportunities for our customers and their key components for cost down spot buys.





In addition to
Qorvo
, we also focus on the following brands:
ELECTRONIC COMPONENTS DISTRIBUTOR | NHE Electronics is committed to always being one of our customers' favorite suppliers.